Humans of Jacobs: Oana and Dragi
It is always a pleasant surprise to discover what Jacobs students can do outside the classroom – they certainly never disappoint.
Every Spring semester, Jacobs students get the chance to showcase their talents at "Spotlight", our yearly talent show. This student-organized event has been happening on campus for more than ten years and it brings together students, members of staff, families, and off-campus friends. Events such as Spotlight, ArtOn, ArtFest and Dancestoned bring to light the hidden gifts of Jacobs personalities of all types – from the reserved and shy to the outspoken and loud.
On the latest edition of Spotlight, the performances included some amazing singers, dancers, musicians and comedians. We extend our congratulations to Lovebirds who won the first place with their beautiful Love Song Medley, to Chris and Aditya with their wonderful dance performance in second place, and to Sanan, whose impressive guitar skills earned him third place.
Of course, there is a lot more to Spotlight than just the performances. Behind the stage, Oana Miron and Dragi Kamov were busy orchestrating the entire event. From the organization of ticket sales to the search for accomplished judges, both of these Computer Science students dedicated their time and energy to putting together another memorable Spotlight.
Oana is from a small city in Romania called Turda and found Jacobs University through a family friend who recommended the "tuti-fruti-multi-culti" campus experience, as she calls it. Oana is graduating this year, but throughout her three years at Jacobs she took full advantage of the vibrant campus culture as a Spotlight, Dancestoned and Piano to Forte organizer, an enthusiastic participant in Jacobs Games, ArtOn and ArtFest, and as a member, coordinator and teacher of Campus Crew – our hip-hop centered dance group.
Dragi, from Macedonia, focuses his extracurricular activities on Spotlight, the Photography and Video Club, and his campus job as a student assistant for the Jacobs Marketing team, which allows him to attend and enjoy almost every event on campus. He was also one of the student advisors for the incoming class of 2021, and is looking forward to meeting the new freshmen in Fall 2019.
Missed Spotlight this year? Here are some impressions: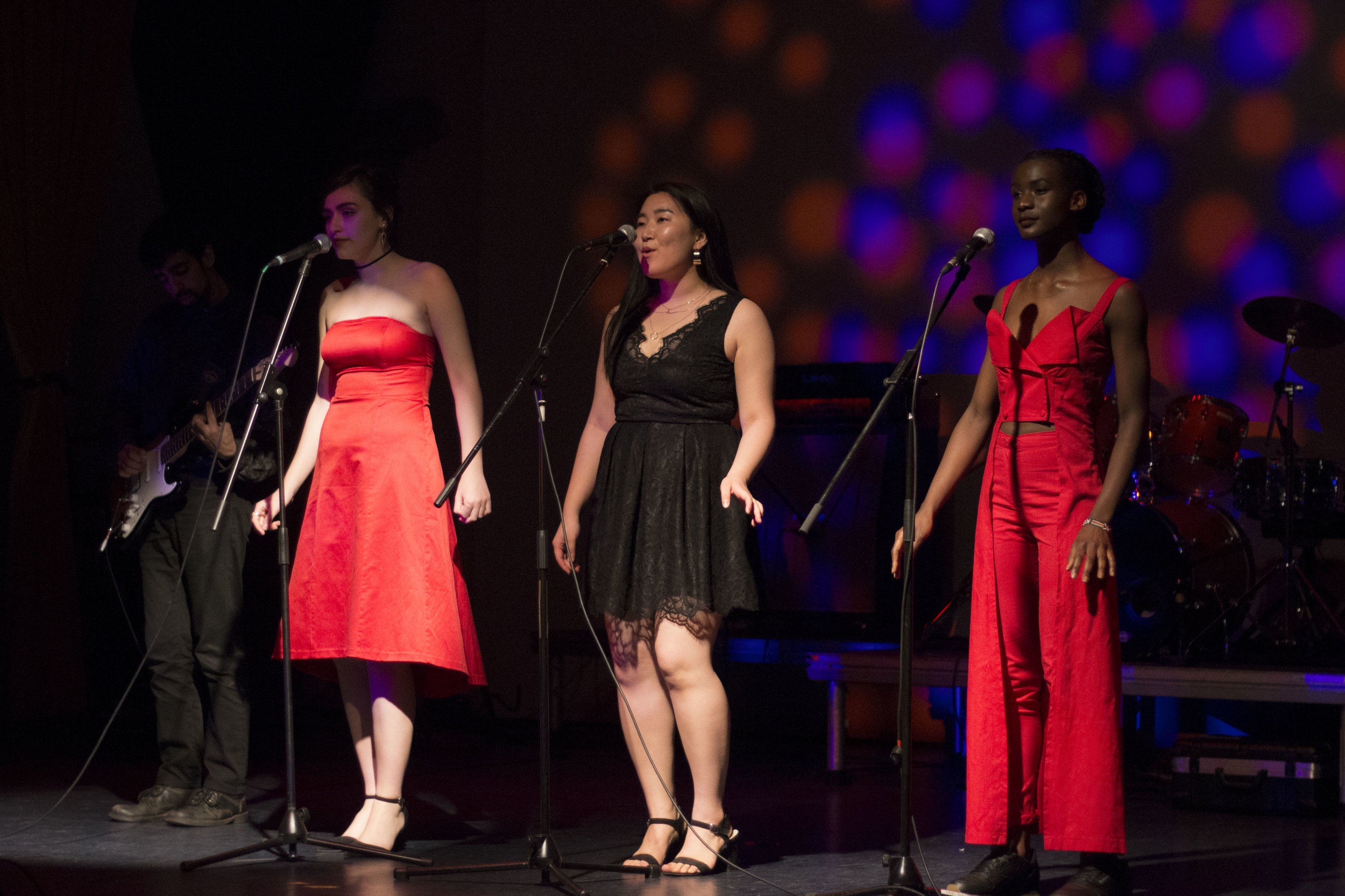 Photographs by Shuvabi Pradhan (Nepal) | Class of 2020